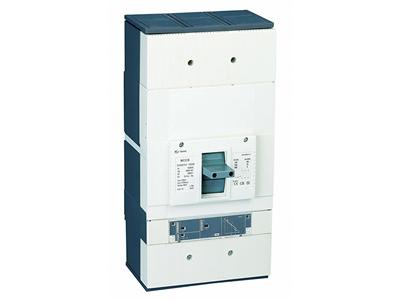 Introduction
The DAM1-1600 molded case circuit breaker is designed and distributed by Dada to distribute electrical energy, start asynchronous motors at infrequent intervals, protect power lines and motors, and automatically cut off the circuit in the case of serious overload, short circuit, and under voltage fault conditions. The molded case circuit breaker operates in an equivalent manner to combination fuse-switches and thermal relays.
Application
DAM1-1600 molded case circuit breakers are low-voltage circuit breakers. They meet the installation needs of small users all the way to large industrial substations and power distribution systems. They are commonly applied in steel mills, oil platforms, hospitals, railway systems, airports, computing centers, office buildings, convention centers, theaters, skyscrapers, and other large scale structures.
Electrical parameters of DAM1-1600 MCCB molded case circuit breaker
Breaking capacity code
S
H
G
Rated current of frame size
1600A
Rated current
800,1000,1250,1600A
Rated insulation voltage
750V
Rated operating voltage
400V
Number of poles
3P
Rating limit short-circuit breaking capacity
65KA
85KA
100KA
Rated operation short-circuit breaking capacity
50KA
50KA
50KA
Rated short-time making capacity
105/0.25
143/0.2
220/0.2
Rated impulse withstand voltage
8000V
Dielectric properties
3000
Flashover distance
≤80mm
Physical parameters of DAM1-1600 molded case circuit breaker
Total endurance: 3,000
Electrical endurance: 500
Mechanical endurance: 2,500
Overcurrent release: Thermal magnetic fixation, thermal tunable (0.7-1In), dual tunable (heat tunable 0.7-1In, magnetic tunable 5-10In), electronic
Use main circuit A/B, use auxiliary circuit and control circuit AC-15
Weight (stationary type): 17.2/22.2
Weight (extractable type): 22/30.1
Size of DAM1-1600 molded case circuit breaker
| | |
| --- | --- |
| Specification | 3P |
| Width W*Length L*Height H (mm) | 210*268*138.5 |
Optional accessories of DAM1-1600 molded case circuit breaker
Undervoltage trip, shunt trip, auxiliary contact, alarm contact, auxiliary alarm contact, manual manipulation, electric operation, flashboard, clapboard, lengthening handle.
Working principle
The main contact of DAM1-1600 molded case circuit breaker is manual manipulation or electric closing. After the main contact is closed, the free release mechanism locks the main contact into the closing position. The overcurrent trip coil and the thermal trip element are connected in series with the main circuit. The undervoltage trip coil and the power supply are connected in parallel.
DADA company manufactures miniature electrical switches such MCB Circuit breakers, RCD circuit breakers, ELCB breakers, RCBO, RCB circuit breakers, molded case circuit breaker, DADA started miniature circuit breaker manufacturing from 2004, already offered million various electrical circuit breakers into global markets for different electrical MCB breaker clients.
Index
electrical switch, MCCB, low voltage circuit breaker, circuit protector